West Coast Open Race July 18,19,20 Squamish
July 15, 2014
Our biggest race of the year, The West Coast Open will be running this Friday, Saturday and Sunday at Squamish. There will be about two dozen racers on the water racing on a race course near the spit. Kiters from all over Canada come here for this annual event.
There will be a starting area just south of the spit with a committee boat anchored at one end. That would be an area to avoid. If you see a whole group of kiters with numbered jerseys aiming towards you, they have probably just started a race. Try to avoid them please.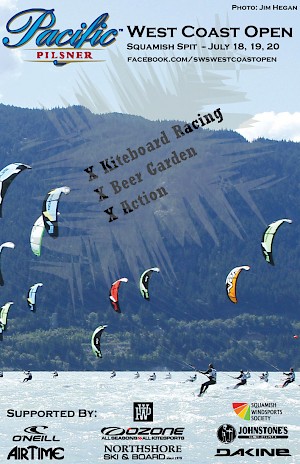 Have a good weekend and be safe.